Sixth Form Open Evening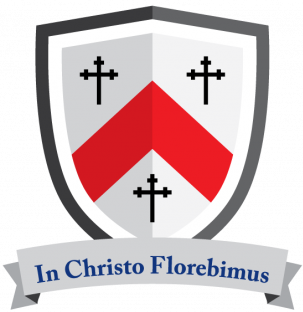 ---
Welcome to Trinity Catholic High School
Our vision is simple: 'Compassion, Vocation, Wisdom'. The development and formation of our students are at the heart of our mission, and everything we do seeks to give a foundation for success by helping students develop the skills and attributes they will need throughout their lives.

Students are expected to work hard and achieve their best academically, to develop skills relevant to the 21st Century, and to develop the self-confidence and sense of purpose and God given vocation necessary to contribute to society and the common good.

On this page, you will have a snap shot of a typical day for our Year 7 students, and hear from key staff including our Headmaster, Deputy Headteacher for Pastoral, and our outstanding teaching and learning team. You will also be able to watch and listen to our video prospectus, in addition to viewing our new printed prospectus which is available on the Prospectus page.

All necessary forms are available and signposted on the Apply Here page.

If you have any further questions, please do not hesitate to be in touch with our school office at

[email protected]

.
Trinity Catholic High School
Welcome to Year 7
Welcome from the Headmaster
Pastoral Provision (Mr Nigel Doherty)
KS3 Teaching & Learning (Mrs Laura McGrory)
Special Educational Needs Provision (Mrs Christine Lowther)
KS3 Teaching & Learning (Miss Bernice Gorman)
Enrichment Opportunities (Ms Clare Healey)
Meet Our Head Girl